H-Flachs Passive Fire Protection
H-Flachs
Passive Fire Protection
Licenses for fire protection doors
Construction of fire protection doors
Boards and materials for your individual passive fire protection
Fire protection consulting
Complex systems? We have the perspective!
We have many years of experience in developing and testing fire protection doors. We use this for you. Fire protection doors are complex systems with the highest security requirements. Extensive fire resistance tests and a factory production control with regular monitoring by legitimate inspectors are mandatory.
H-Flachs Passive Fire Protection
The licensing of a door tested by us. For a charge you will receive the construction plans, the materials and the certification documents from us, in particular the test and classification reports. With these you can CE mark the product (produced according to European standards). You ensure the quality of your production and its monitoring and produce the doors. This is the fastest and safest way for you to offer fire protection doors on the market.
The construction of a door that exactly meets your needs. You will receive the detailed construction plans, material lists and a cost calculation for the door you have specified. The construction is based on our extensive knowledge with all the required characteristics of the door you want. It is your responsibility to check the essential characteristics and certification. We are happy to provide you with a test guide and provide you with contacts to examiners.
The material advice for your own developments. We would be happy to advise you on the components with which you can equip your fire protection door in order to pass the demanding tests. Intumescent seals and board materials for wooden doors, metal doors or doors made of non-flammable minerals are our core competencies.
Your consultant for the right material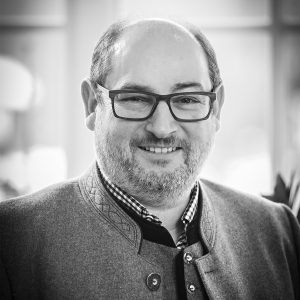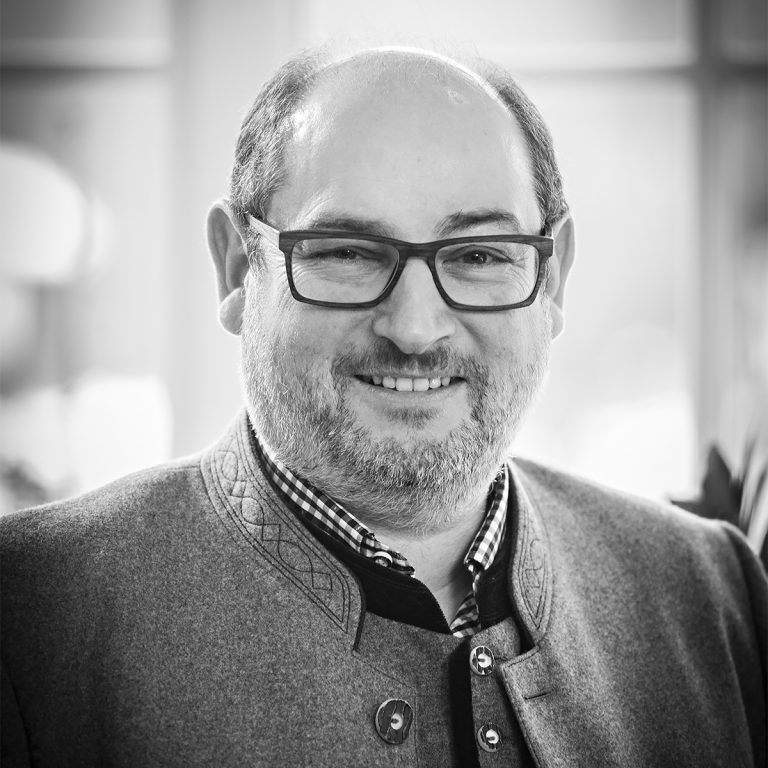 Your advantages with the H-Flachs fire protection inserts
We deliver the right fire protection products for your individual fire resistance requirements. At the desired delivery date, in the desired quantity, at a fixed price. Passive fire protection.
Thin, light, sustainable – powerful!
The H-Flachs fire protection insert is a light, ecological, 100 percent recyclable flax door insert with very good fire resistance and thermal insulation. Fire resistance of 30 minutes and more is already achieved from a layer thickness of 32 mm.
Your advantages with the H-Flachs fire protection inserts
Little warp delay. The door remains straight within the calculated fire resistance if it is exposed to fire.
Good insulation. The side facing away from the fire remains cool in the fire test.
Low burn-up. H-Flachs fire protection insert hardly loses thickness when exposed to fire.
The H-Flachs fire protection insert has a significantly lower weight compared to wood-based products (chipboard, MDF, plywood, etc.).
The H-Flachs fire protection insert is made exclusively from the vegetable raw material flax and can be easily recycled with the door after the life cycle.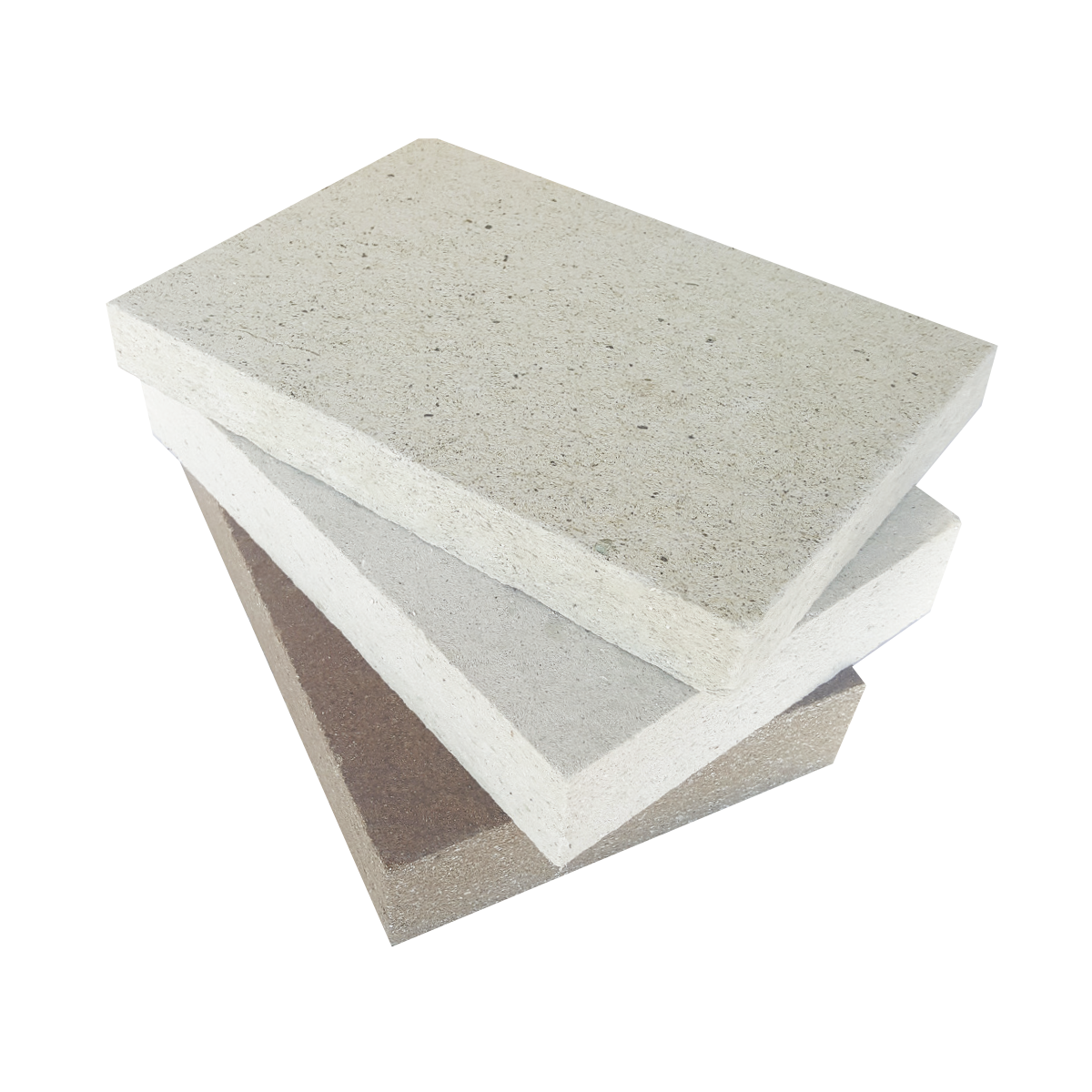 Odiboard is a heat-insulating, fire-resistant board made of mineral fibers, expanded perlite and special binders. Due to its good heat resistance and easy processing, it is ideal for filling doors and partitions.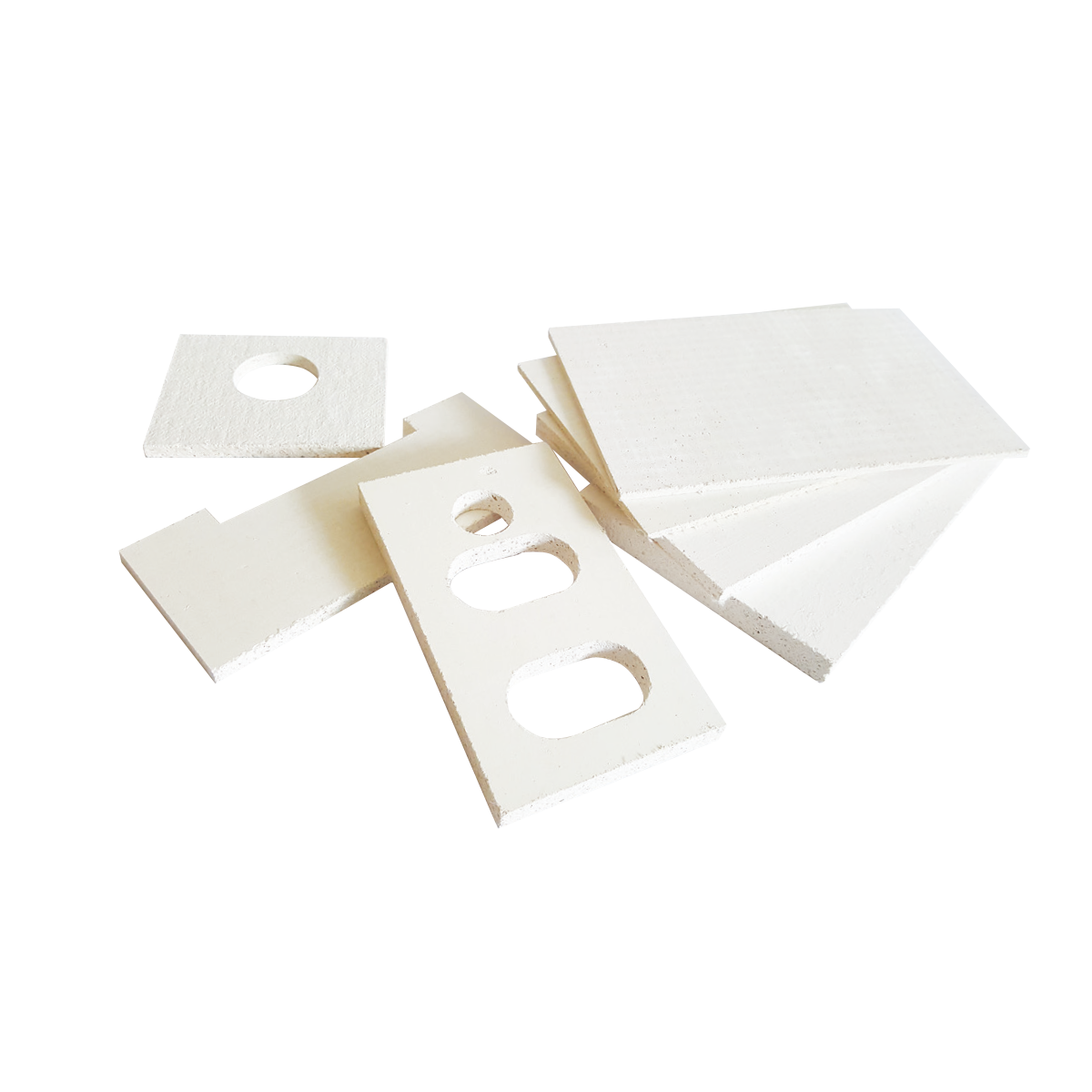 Fibrodice MS is a board made of reinforced magnesium silicate. Due to its non-flammability, it is used for increased heat protection and fire protection requirements. The fire protection panel is well suited as a door panel and / or door deck for fire protection doors, as a material for floors, ceilings and partitions, as well as for the thermal separation of metal structures and as protection for metal structures.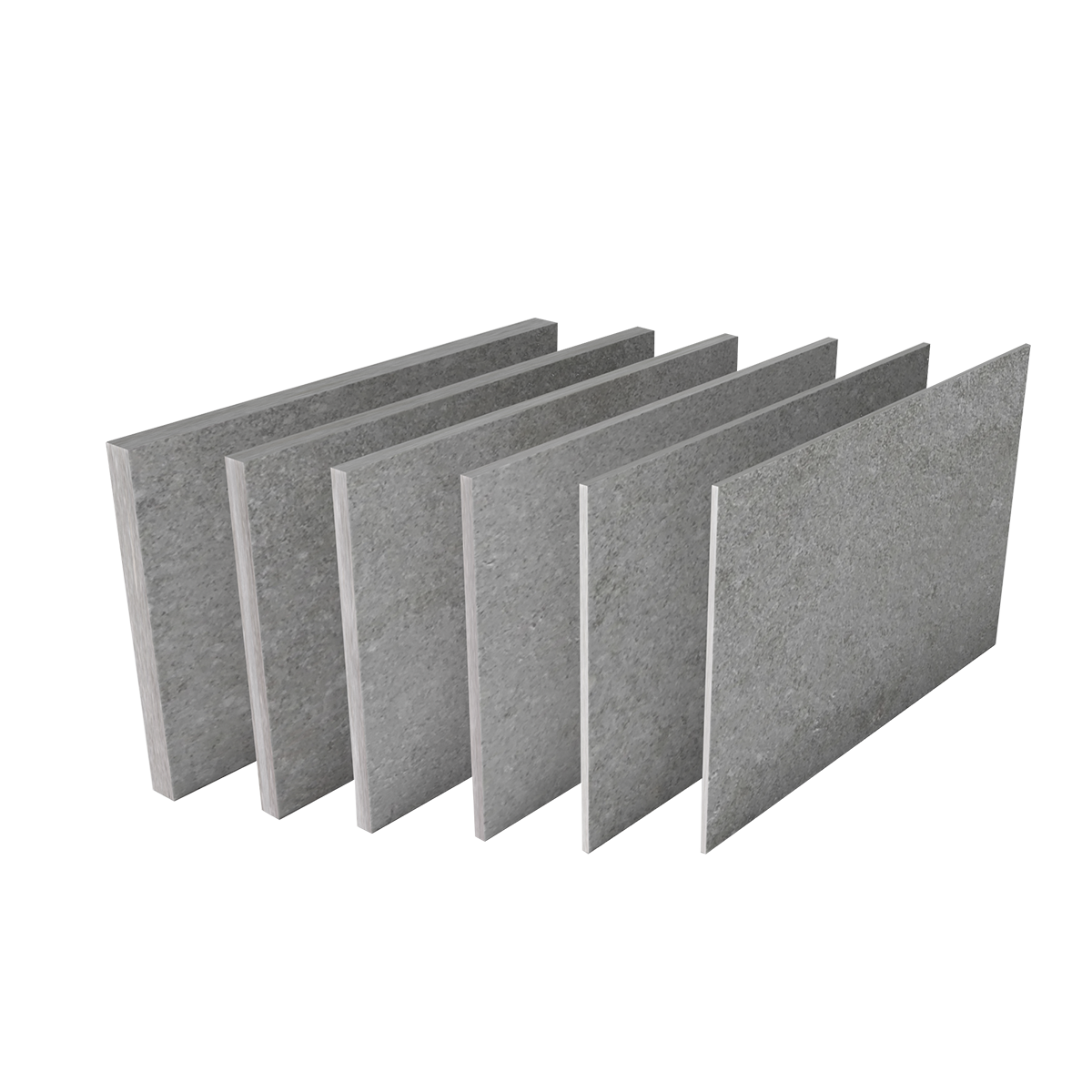 Cement fiber boards are versatile, asbestos-free, non-flammable boards. They are used, among other things, for cable trays, for coverings and partitions or as an electrically insulating underlay.
Intumescent Fire Protection Materials
Intumescent fire protection materials expand in the event of a fire, seal joints and have fire-retardant characteristics. An effective fire barrier is guaranteed.
We deliver the right intumescent fire protection materials for your individual fire resistance requirements of your door. At the desired delivery date, in the desired quantity, at a fixed price.
Graphite Based Foaming Seal
More color options + co-extruded profiles
The H-Flachs seal expands at least 11 times of its original thickness when exposed to fire. Flames, hot gas and smoke do not penetrate. The foaming seal is also resistant to moisture and carbon.
Unlike conventional seals, the product is not only available in black and red, but also in brown (for example for wood fire doors in oak decor) and white. The seal completely adapts to the color of modern doors.
The product can be used as a fire protection seal for many systems such as doors, partitions, shutters, cupboards etc.
Our highlight for you: The seal is available as a multifunctional co-extruded profile. You get multifunctional seal for sound, fire and smoke protection. This seal saves production steps and uses less material by combining
2 or even 3 benefits.

Expansion activation temperature 180 °C
Expansion pressure 0,35 – 0,65 N/mm²
Forms a stable microporous layer
Available in rolls, on desired length or as a stamped part
Easy to process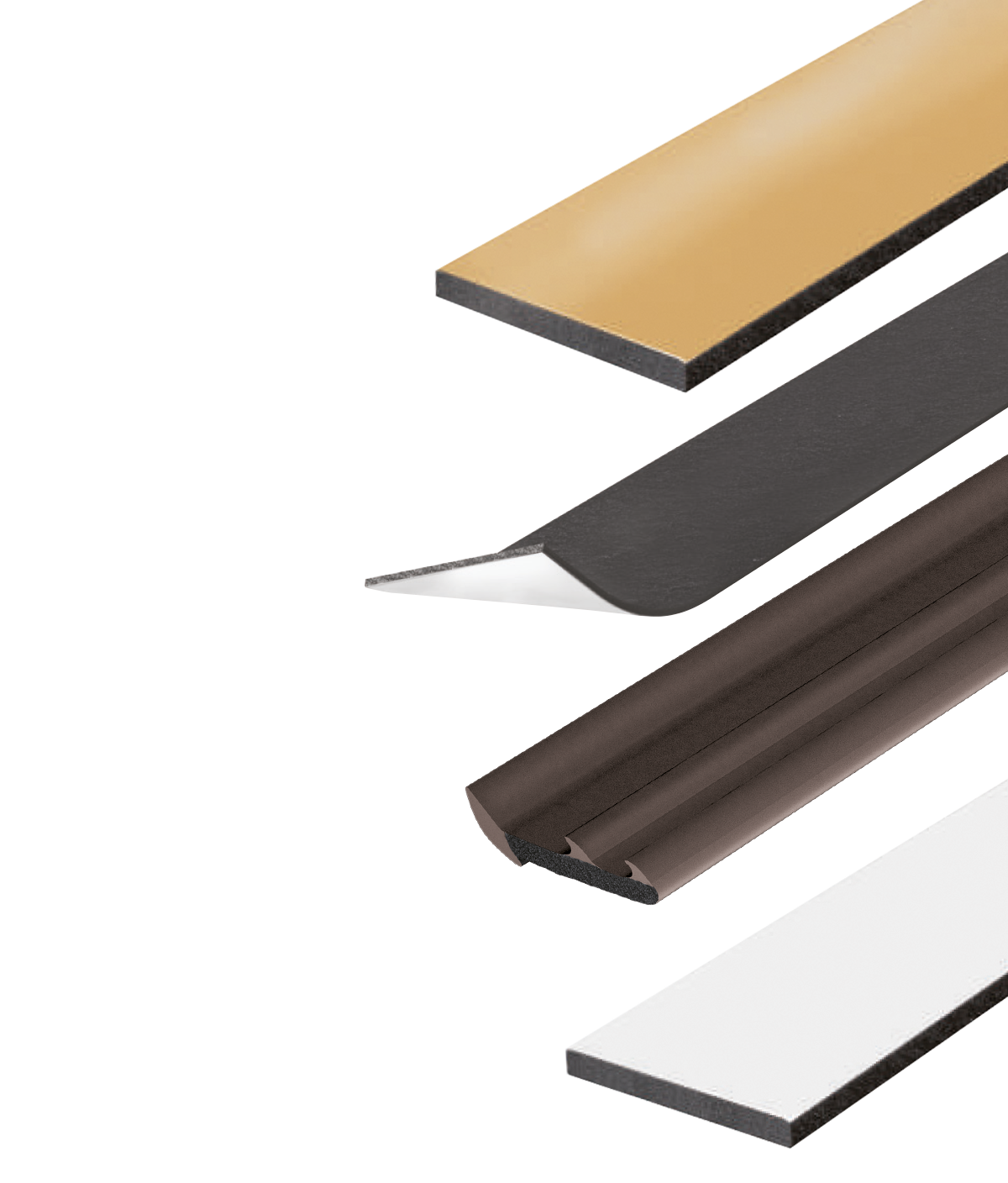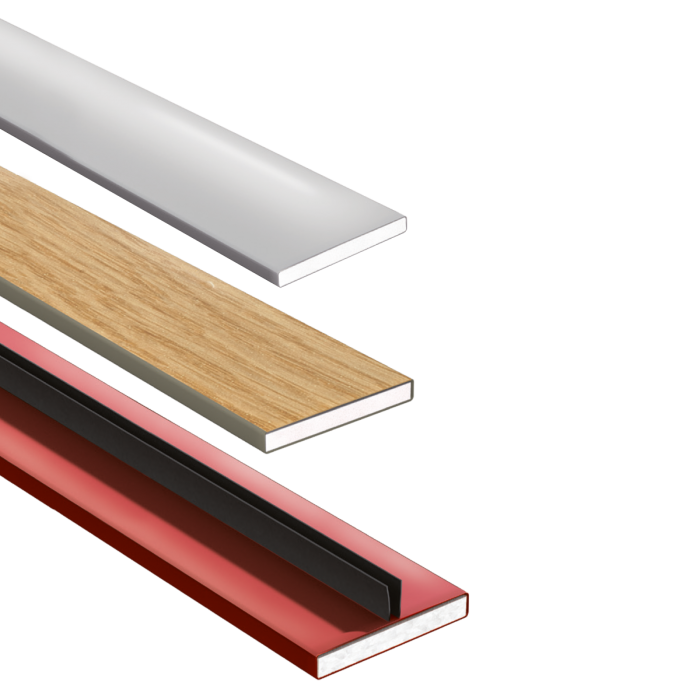 The intumescent fire seal Palusol inflates to at least five times its initial thickness in the event of a fire. It is encased in a thermoplastic profile that extends the service life of the foaming seal because it protects against humidity and carbon dioxide and thus against weathering. The reactive material is used for various fire-resistant systems and is available in several variants. The design as a co-extruded profile enables effective sealing against cold smoke and improves sound insulation.
Interdens is an intumescent material made from ammonium phosphate which protects and enhances the fire resistance of wood and wood-based materials. When exposed to fire Interdens expands to a multiple of its size. It hermetically fits into the gaps formed by distortion and prevents flames, smoke and gases between two components. It can be used for partitions, borders of door glazing or for the insulation of locks and fittings.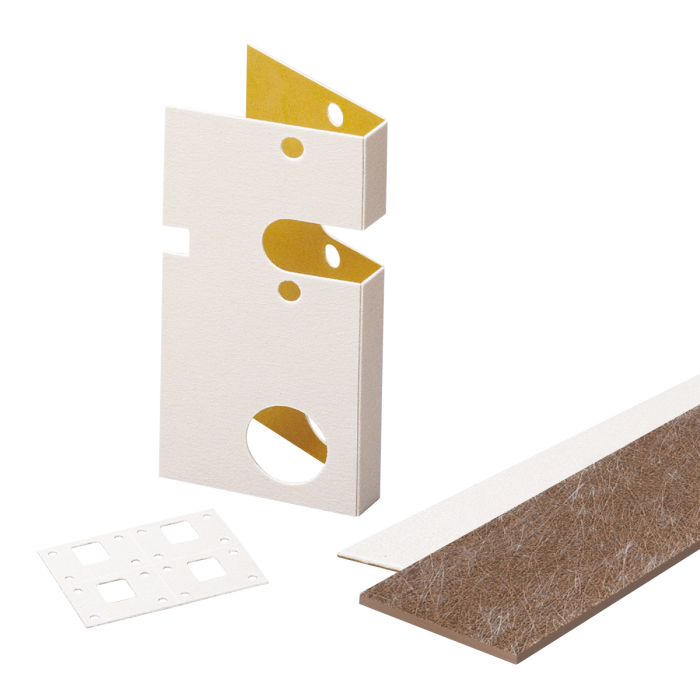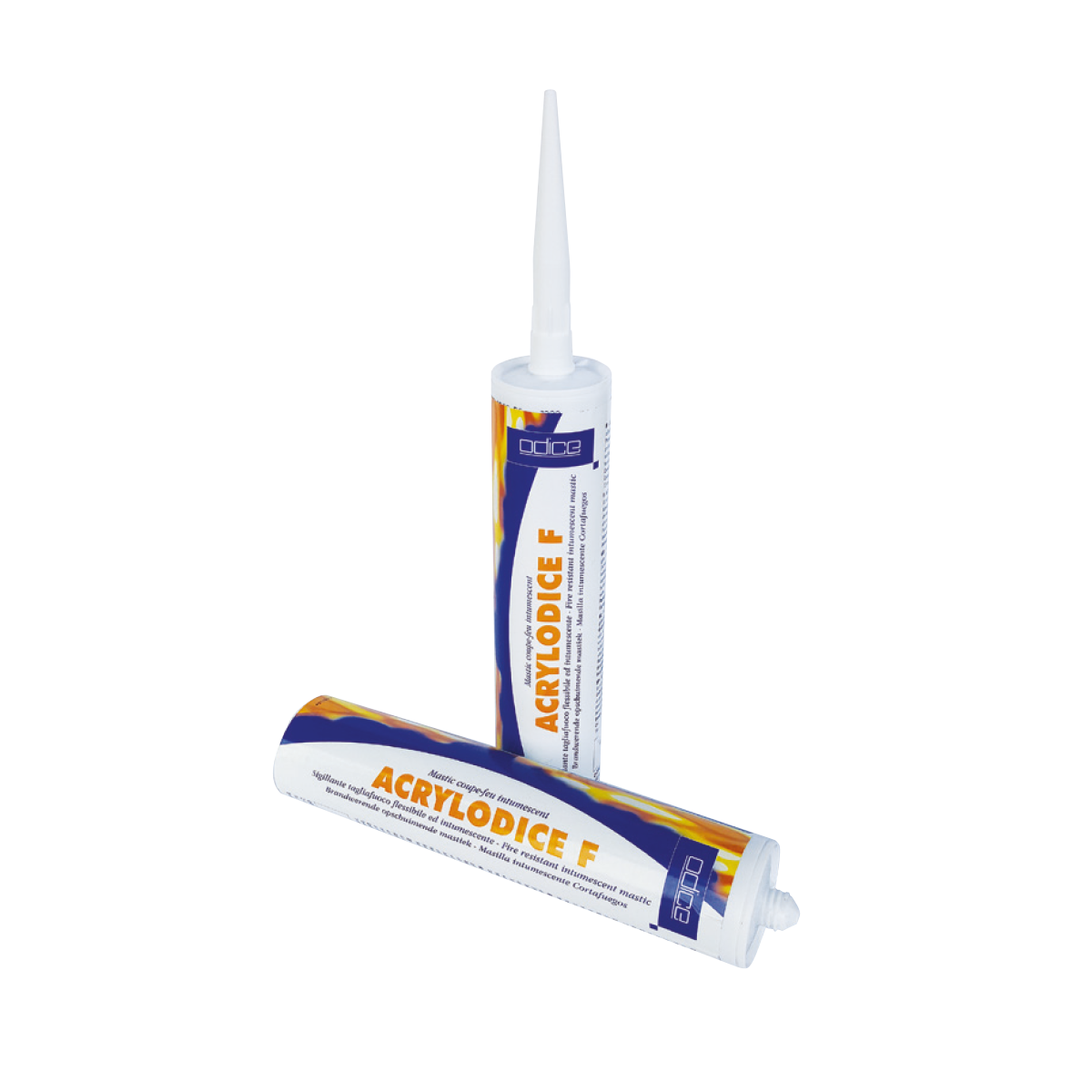 Acrylodice is a one-component, acrylic-based fire protection sealant with intumescent properties (at a temperature of around 250 ° C) that can be applied with traditional sealant guns. The fire-resistant material is suitable, among other things, for connecting door frames, fire-retardant flaps or partitions to the masonry or for sealing construction joints.
Pyrocoll is a quick-setting, fire-resistant glue that forms a non-combustible film and is slightly intumescent when exposed to fire. The fire protection Pyrocol sticks polyurethane, mineral wool, glass wool, ceramic and superwool fibres, calcium silicate boards, plastboards onto a wide range of receiving surfaces: steel, aluminium, galvanised steel.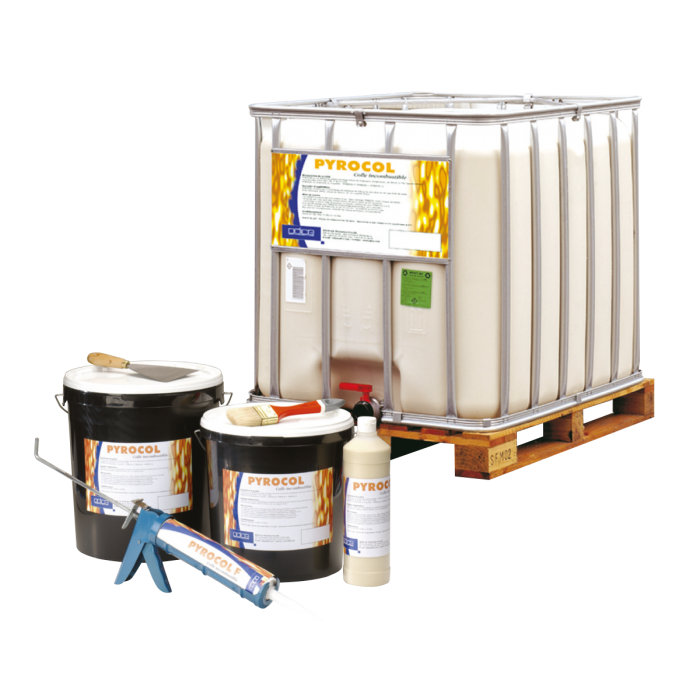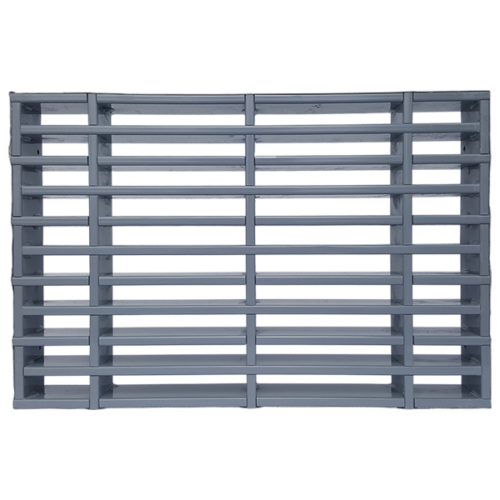 Ventilodice Air Transfer Grille
The fire resistant ventilation grilles allow free air circulation via components (walls, walls, doors, etc.) at room temperature. In the event of a fire, however, the material expands and stops flames, smoke and gases.
Non-reactive fire protection accessories
Non-reactive fire protection accessories have the same fire protection characteristics as intumescent materials, but do not react. We deliver the appropriate non-reactive fire protection accessories for your individual fire resistance requirements for your door. At the desired delivery date, in the desired quantity, at a fixed price.
Firefoam is a one-component, fireproof, polyurethane-based foam with a fire resistance of up to 360 minutes. The application area is wide and ranges from the installation and sealing of window and door frames, the fire resistant sealing of connections between ceilings, partition walls and floors, cavity filling, filling of all openings in roof frames, bonding of insulation materials, improving thermal insulation in cold store areas.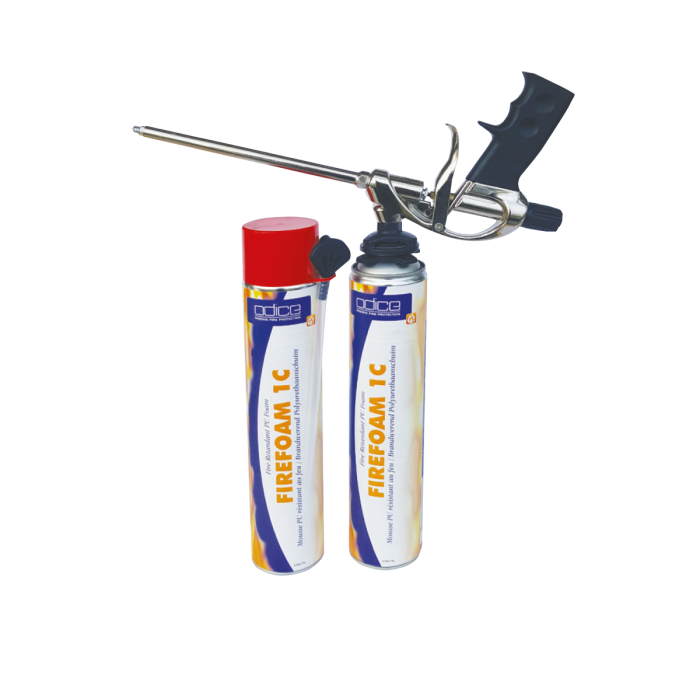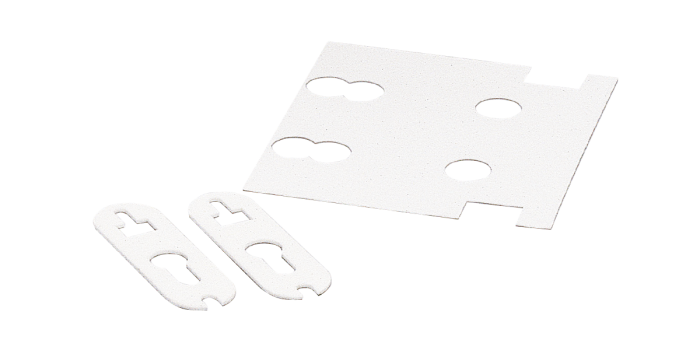 Superwool Paper Insulation
Superwool paper is a highly flexible product made from alkaline earth fibres. It is an excellent thermal insulator with low thickness. It is classified as non-compostible and can be used in a variety of ways: for example for seals and protection in fire resistant equipment (doors, dampers etc.); protection of lock casings, door closers, panic doors etc.; insulation and seals in domestic and heating appliances; thermal and acoustic shields (lift doors, transport, marine etc.); non-combustible backing material for seals on fire resistant glazing elements.
Morton is a laminated composite mad from glass fabric and phenolic resin, which thanks to its fire-resistant characteristics is used for thermal breaks when installing fire resistant doors and partitions, and in kilns and paint booth.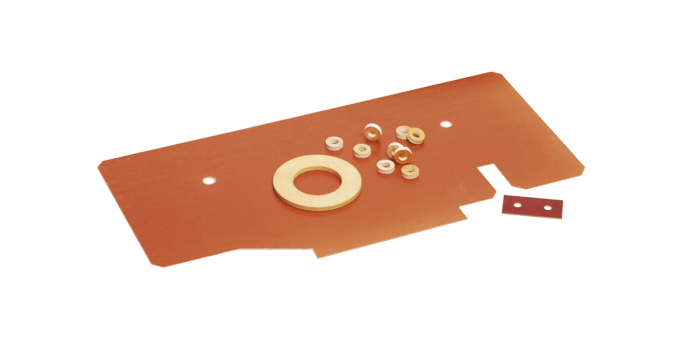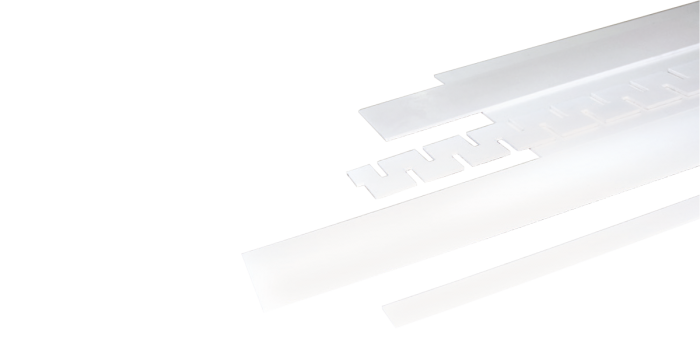 Polyodice is a composite based on glass wool and an unsaturated polyester resin that has good fire resistance. It is used to interrupt thermal bridges when installing fire protection doors and partitions.
Please, send me more information.