Door systems and wood materials for
your passive fire and sound protection
Special boards and components for your interior design,
door, and furniture construction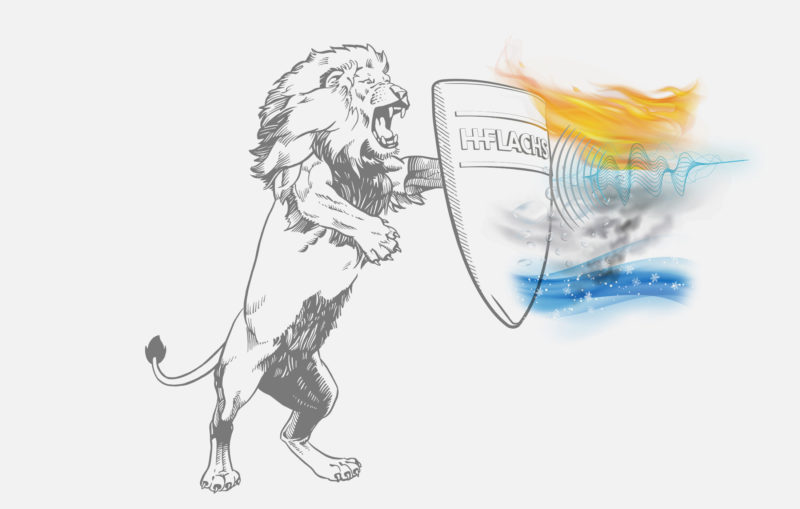 Are you looking for a system solution for customised sound or fire protection? Do you need panels at certain thicknesses, lengths, densities, quantities? Do you need them water- tight and also temperature-resilient? Heat- insulating, non-flammable, sound-proof and smoke-inhibiting? Are you unable to find the combination needed on the market? Are you uncertain of where and how to have your system tested? Are you looking for a special material that goes beyond the standard? Maybe a formaldehyde-free panel that meets your ideas of sustainability, or something very lightweight? Are you looking for revolutionary components for your doors, walls, or furniture that make you the first on the market – with special surfaces and patterns?
We give you exactly what you need
We will tinker, search, and try out until we have found just the right solution for you. We contribute many years of experience in the areas of sound and fire protection, with wood panels, and in the development of door systems to the process. We keep the requirements of your international customers and diverse country specifications in mind.
We suggest options that you haven't even thought of
We will find a solution together in close contact with
You will have one contact who will be there for you
We promise full discretion. We only hand out references upon coordination, and never publish them.
We recommend solutions only if we are convinced of their success!
After the development process, we coordinate production and ensure timely delivery of the matching system products with the piece number fitting for you.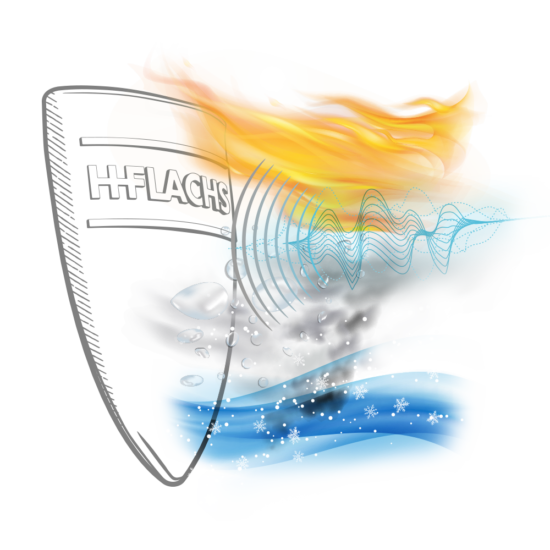 We are sustainable.
Our advisory process is sustainable.
When procuring raw materials for our products and systems and processing them, we and our suppliers place great value on responsible management.
We use wood from sustainably managed forests.
For boards, H-Flachs relies on its namesake, flax, the sustainable crop. In contrast to wood, not a single tree has to be felled for the economic use of flax. For an flax board, 100 percent of the wood-containing components from the root and stalk are used.
H-Flachs has been certified according to the guidelines of FSC- (license code -C119259) since 12.12.2013 and PEFC- (license number-04-31-2184) since 09.01.2013. With the implementation of the FSC and PEFC Chain of Custody certification, H-Flachs stands for the exemplary sustainable production of our wood raw materials in compliance with defined environmental and social standards.
FSC or PEFC certified products are available on request.
>We assure that H-Flachs is neither directly nor indirectly involved in the following activities:
Illegale Holzernte oder Handel mit illegal geerntetem Holz
Verstoß gegen traditionelle und bürgerliche Grundrechte bei der Waldbewirtschaftung
Zerstörung von Wäldern, deren besondere Schutzwerte durch die Waldbewirtschaftung gefährdet sind
Signifikante Umwandlung von Naturwäldern in Plantagen oder nicht-forstliche Nutzungen
Einführung gentechnisch veränderter Baumarten bei der Waldbewirtschaftung
Verstoß gegen eine der Kernarbeitsnormen der ILO (International Labour Organization), wie sie in der "Erklärung über grundlegende Prinzipien und Rechte bei der Arbeit" von 1998 definiert sind
PEFC Certificate Download