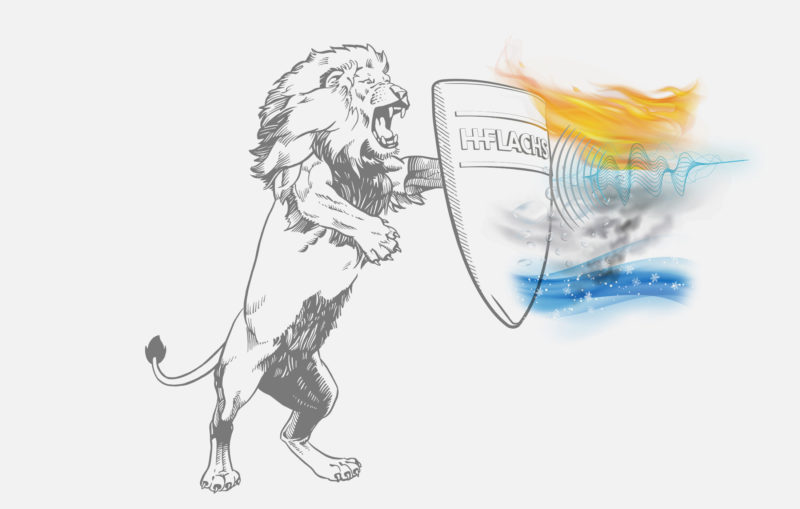 The EI30/EI60/EI90 fire resistance must be measured in a certified test laboratory on every new door. Our experience enables us to ensure that the design and components meet the test requirements. Review of the essential properties and certification are your responsibility. We will gladly provide you with a guideline and establish contact with inspectors.
H-Flachs Sound Protection Test Laboratory
We measure sound insulation of door systems to the standard EN 10140 under consideration of all requirements in our sound protection test laboratory. We optimise the system together with you and to your needs. For this, we install your door ready for operation in our test bench to measure the sound insulation of your door leaf and door system. Ideally, several variations of the frame and sealing systems will be tested in order to cover a broad application range.
Our sound insulation expert Rolf Honegger explains how the test works.