H-Flachs Fire Core
Fire protection insert
For all doors and walls with fire protection requirements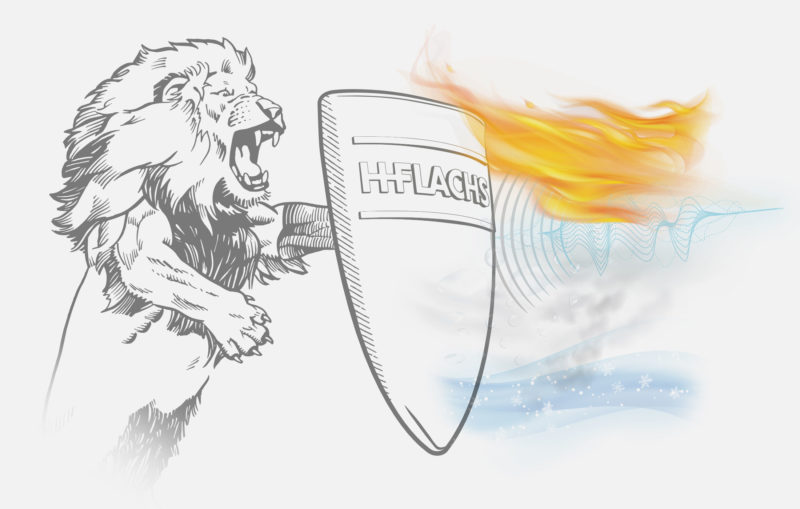 Our H-Flachs Fire Core fire protection insert is the optimal solution for all doors and walls with a fire resistance period of at least 30 minutes.
Our fire protection inserts achieve the F30 classification from a thickness of just 32 mm.
Our panels are not only efficient, but also sustainable. By using recyclable raw materials, the H-Flachs Fire Core board can be 100% recycled.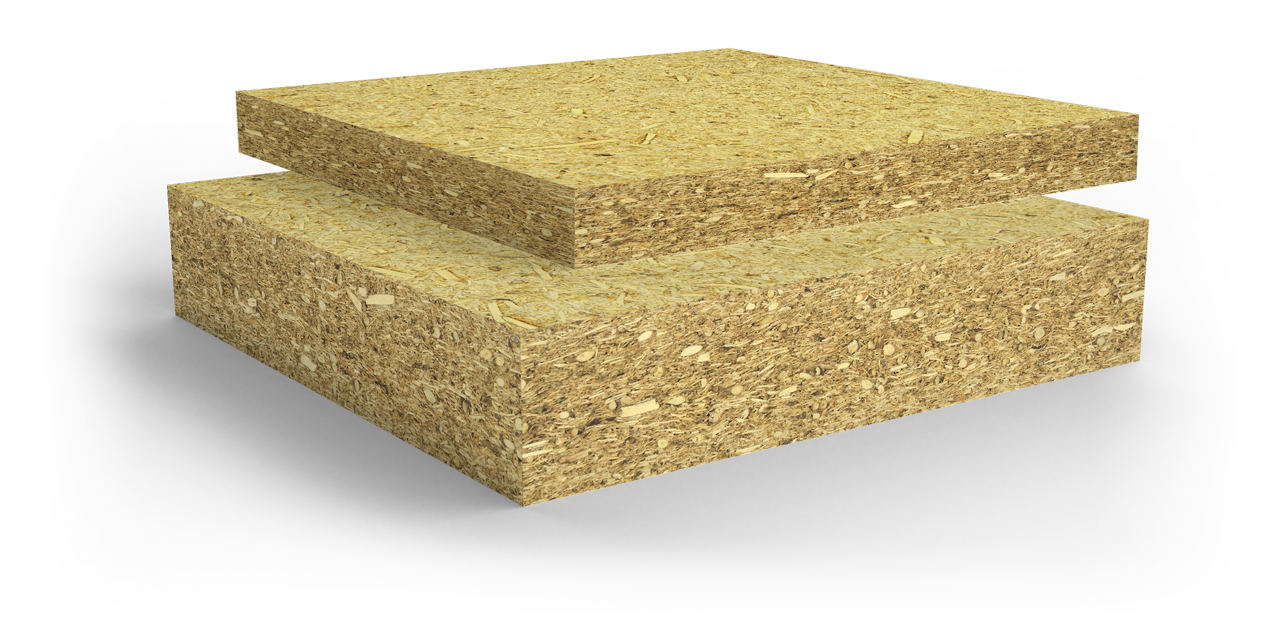 Your advantages of H-Flachs Fire Core:
Light weight - With around 23% less weight, we achieve the same results as conventional fire protection panels
Low burn-off - When exposed to fire, the fire protection insert hardly loses any of its material thickness and therefore remains stable for a long time
Good thermal insulation - In the event of a fire, the side facing away from the fire remains cool and therefore offers excellent fire protection
Cost-efficient - Thanks to our many years of experience and optimized manufacturing processes, our fire protection inserts are more cost-effective than other solutions
Individual solutions - Custom-made products are our specialty. We produce the fire protection board according to your wishes with thickness, length and density
Sustainable - By using the plant-based raw material flax, the plate can be 100% recycled at the end of its life cycle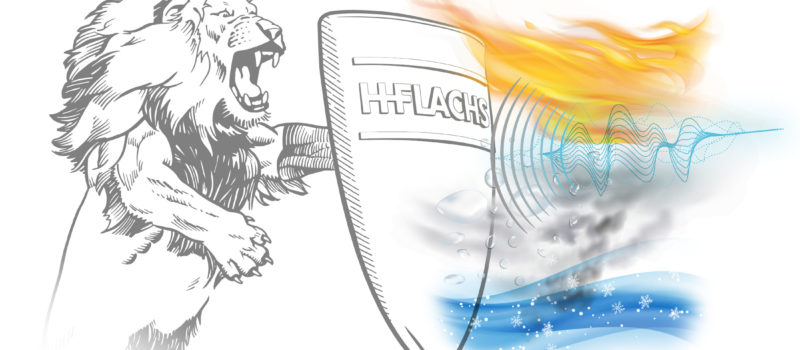 Individual panels for your requirements up to 120 minutes fire resistance & materials made from non-flammable minerals are our core competence.
Speak to our sales team – we are guaranteed to have a suitable solution for you!
We make fire protection sustainable.
Is it even possible to design fire protection in an environmentally friendly way? We say yes!
Because our fire protection inserts are made from the natural raw material flax. To do this, we use residues that are left over from processing the raw materials. This means that the production of our fire protection panels is 100% sustainable. The fire protection panels can easily be recycled at the end of their life cycle.
NO FORMALDEHYDE
We also do not use formaldehyde. Unfortunately, most wood materials these days are still glued with adhesives that contain the pollutant formaldehyde. This is released over time and can cause allergic reactions or headaches. Formaldehyde is also suspected of being carcinogenic. For these reasons we have decided to only use natural adhesives.
WAIVER OF WOOD
No wood is used in our flax panels. This means that no trees – "lungs of the earth" – need to be felled. In general, flax is an annual white or blue-flowering agricultural crop. It ripens in 3 to 4 months and is pulled out of the ground after 100 days, including the roots. Flax is rapidly renewable and is therefore an extremely economical and sustainable raw material. Research has even shown that flax is one of the most environmentally friendly crops around.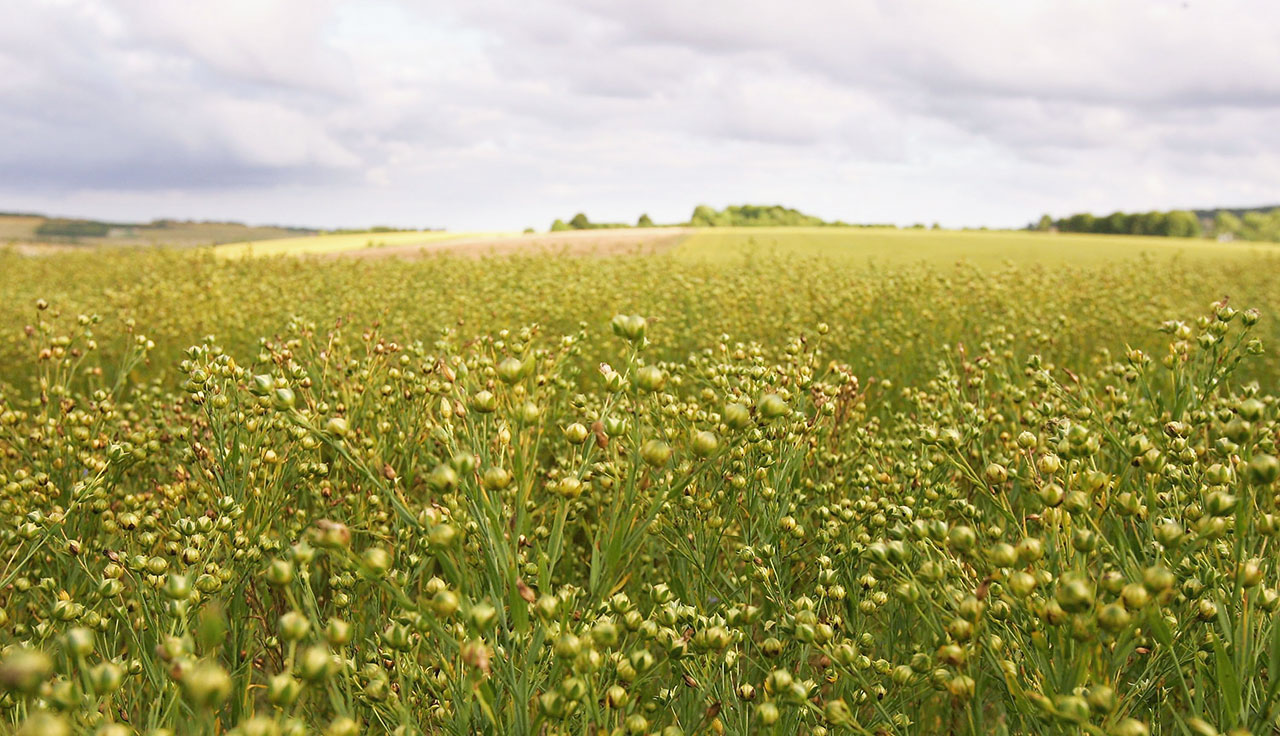 Technical characteristics & data sheets
Do you need more than just fire protection?
H-Flachs Sound Core sound insulation insert
Our panel for doors and walls with high sound insulation requirements.
With our inserts, sound insulation up to 42db is no problem.
H-Flachs Multi-function board
Do you need a board that is heat-insulating, water-repellent and non-flammable? Then our multifunctional plates are the right solution.