Materials
Materials for your interior, door and furniture construction
Complex technology in an attractive design
You are supplier for modern interior design, door or furniture construction. Exactly suitable materials are the basis of your success. We will find them together with you. We know the state of the art, have an eye for appealing design and we are specialized in meeting complex requirements for materials, for example for your special doors.
We deliver at a fixed price and also manufacture in small quantities.
Your consultant for the right choice of materials
Materials for your interior, door and furniture construction
We don't talk you into anything – we speak your language
We have the right components for every case, every application, every room, every requirement, every customer and every look. We are not only experts in fire and sound insulation, we also have a large repertoire of materials for:
ECO-doors
Excellent heat insulation
Differential climate-stressed doors
Security doors
Damp and wet room doors
Radiation protection doors
Burglar-proof doors
Doors that have to combine many advantages and functions
H-Flachs ECO door panel: 100 % sustainable
Flax – panel building material for those who think ahead
The H-Flachs ECO door panel is ideal for you as an environmentally conscious customer who focuses on sustainability, minimizes his ecological footprint and wants to contribute to an efficient use of resources.
Doors with the H-Flachs ECO door panel are sustainable. The flax board is produced gently from residues. The fast growing flax plant is harvested after around 100 days. 100 percent of the flax plant is used and it is fully recyclable.
Natural glue and no formaldehyde
Doors with the H-Flachs ECO door inserts ensure healthy air quality. Many wood-based materials are still glued with glue, which releases the harmful pollutant formaldehyde. This can trigger allergic reactions and headaches and is suspected to be carcinogenic. The H-Flachs ECO door panel is glued with a soya-based adhesive that is completely formaldehyde-free (E0 quality) and harmless to health. In addition, the raw material flax does not naturally contain formaldehyde, unlike wood.
Flax boards are particularly suitable for schools and kindergartens
Doors with inserts made of ECO flax panels and carefully selected low-formaldehyde frame and cover materials are particularly suitable for schools and kindergartens that place a high value on healthy air quality for children and adolescents, as well as for conscious people.
Design your eco door with H-Flachs. We would be happy to send you additional information.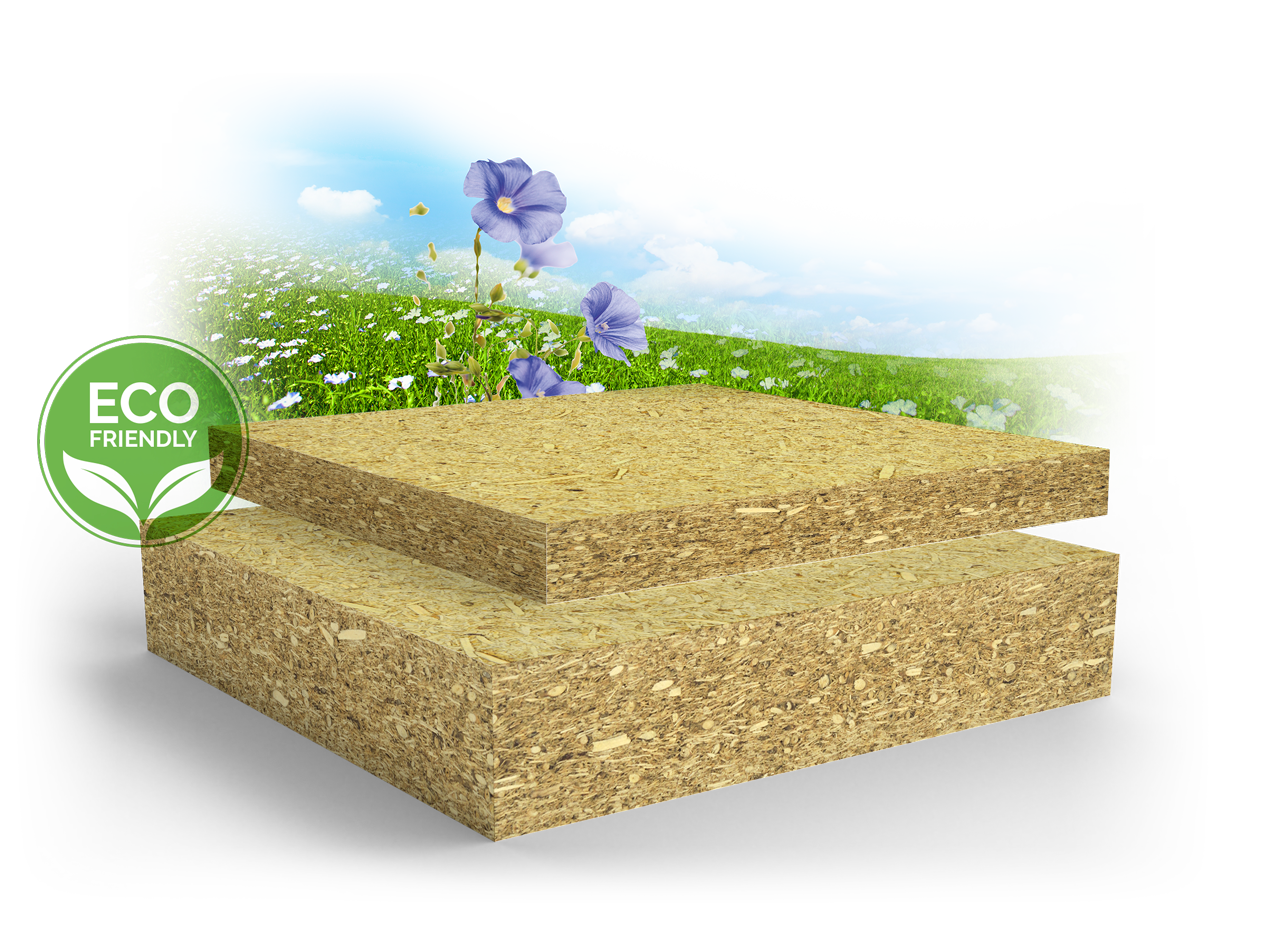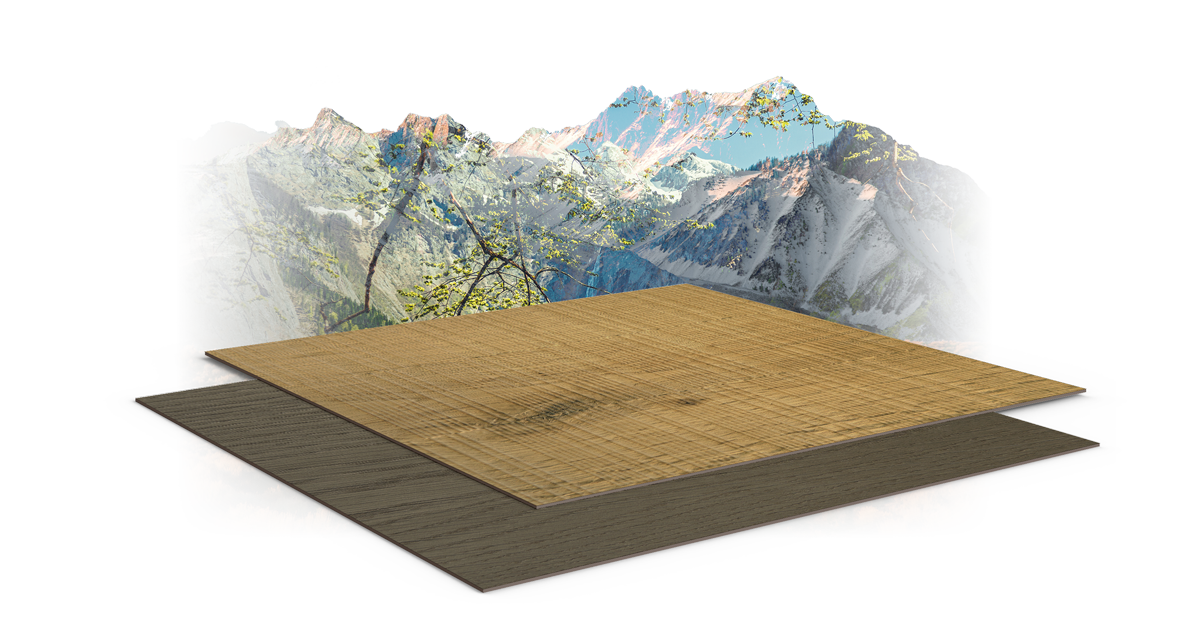 Unikum is our new composite material made of real wood veneer and fleece. In contrast to conventional veneer, it is characterized by simple processing and handling and can easily be used in addition to flat surfaces for irregular, multidimensional shapes (for example in furniture, door, automobile or aircraft construction).
HPL (= high pressure laminate) / CPL (= continuous pressure laminate) are laminates that consist of several compressed paper layers soaked in resin. They serve as surface finishing of furniture and doors. HPL not only has good technical properties such as improved scratch resistance. You can also choose from a variety of optical options that enhance the product.
We have the current trends and designs in view and will find the right laminate with you.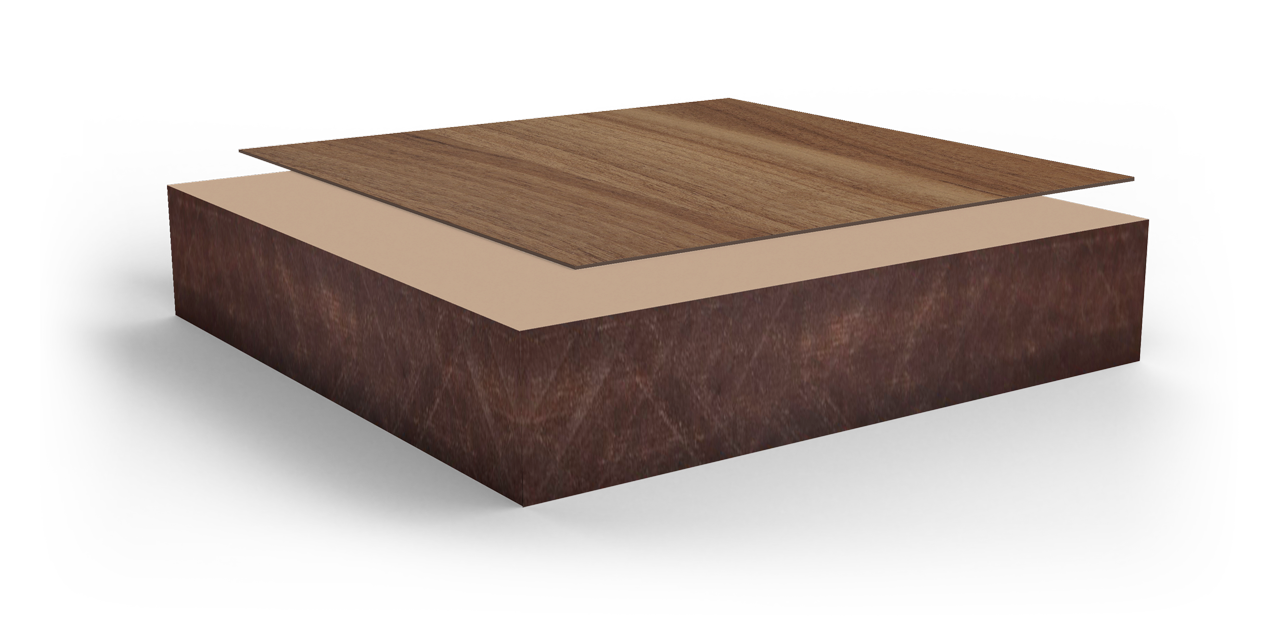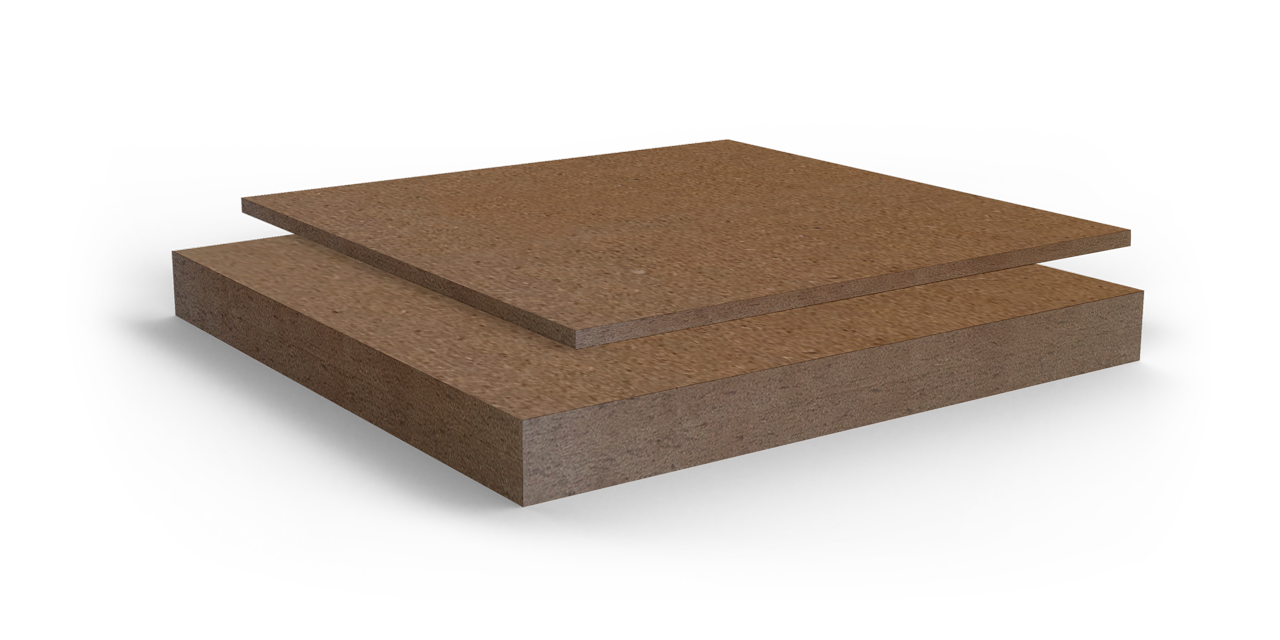 LDF boards / Soft Fiber Boards
LDF boards (= low density fiberboard) are wood fiber boards with a low density, which can be 170 – 250 kg/m³ depending on the requirements. Because of their good thermal insulation properties, they are used in all areas of construction and as an inexpensive door insert.
MDF boards (= middle density fiberboard) are medium-density wood fiber boards for numerous applications: as profile decoration for kitchen furniture, in roof and interior fittings and in the door industry for the production of frames. MDF boards have good processing and coating properties and can be given additional characteristics such as moisture or fire resistance.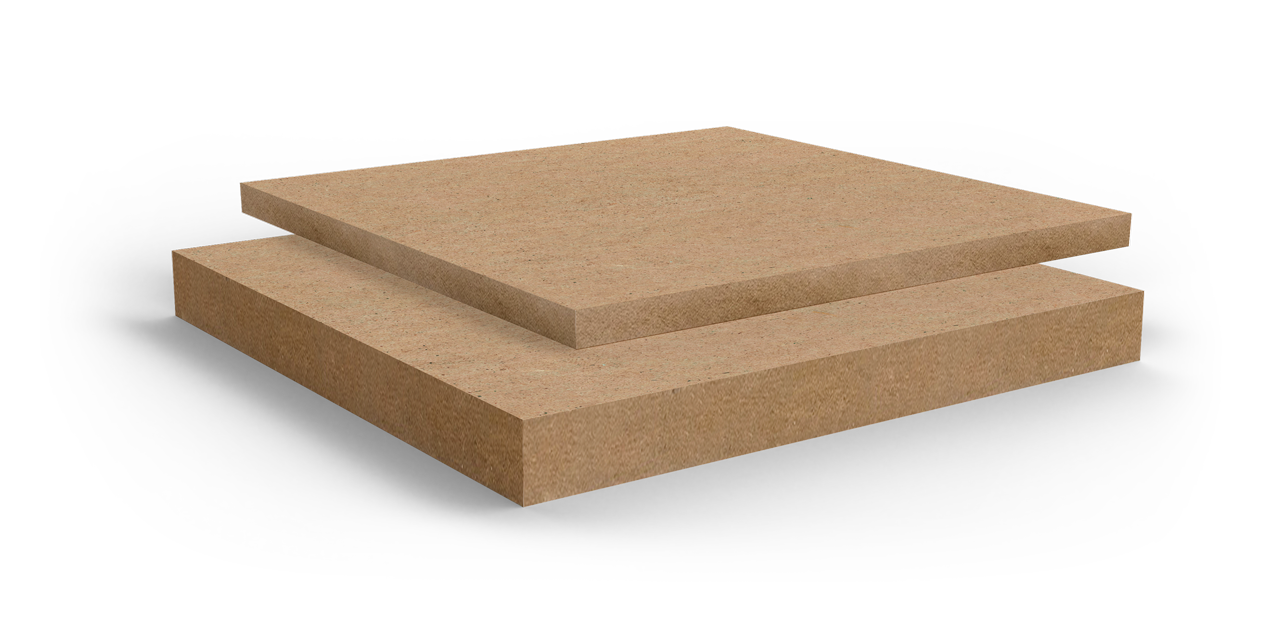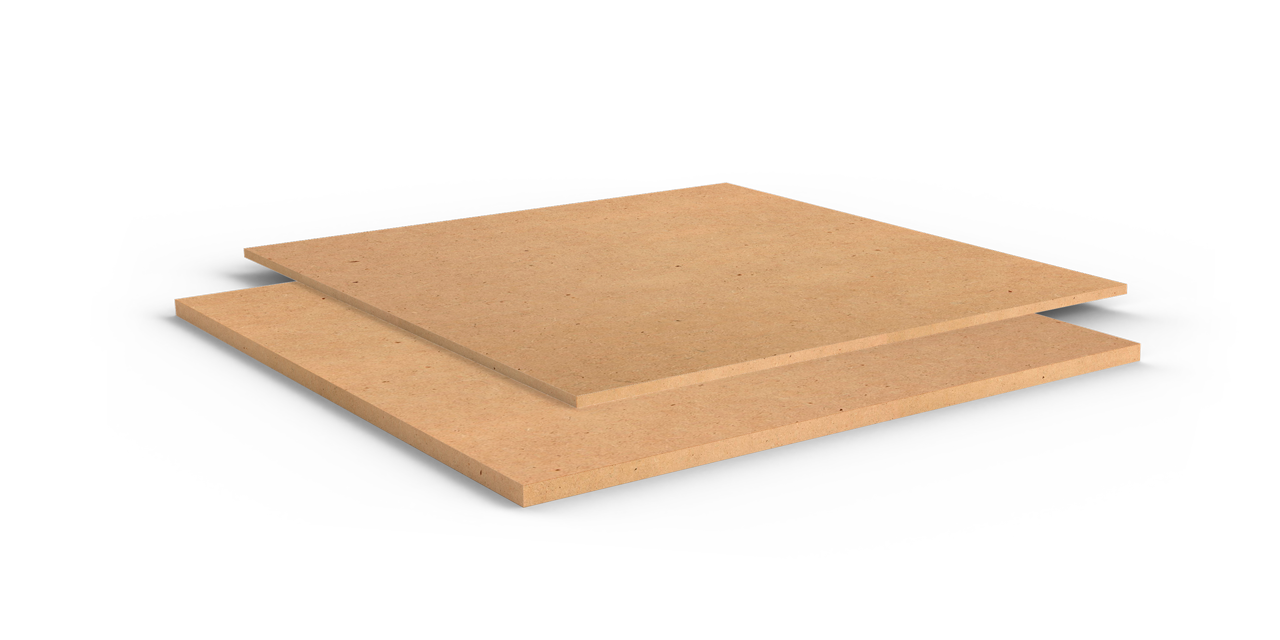 HDF boards (= high density fiberboard) are high density wood fiber boards with a density of over 800 kg/m³. They are used where high strength and low board thickness are required. They are used, for example, in furniture construction for drawer floors or rear walls and in the door industry as cover layers for barrier doors. They are also used as a base material for laminate floors or as a construction material in aircraft and model construction.
HDF H10 boards have excellent moisture resistance and are therefore ideal as a top layer for front and arbor doors.
The basis of chipboards are wood chips which you can get from us in different densities and qualities. Depending on the quality feature (P1-P7), they are used in furniture, interior and door construction.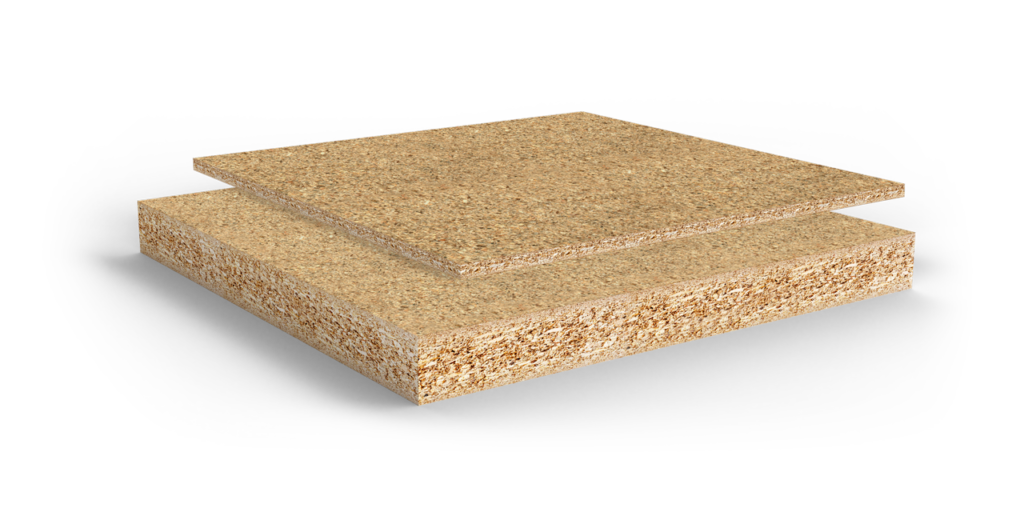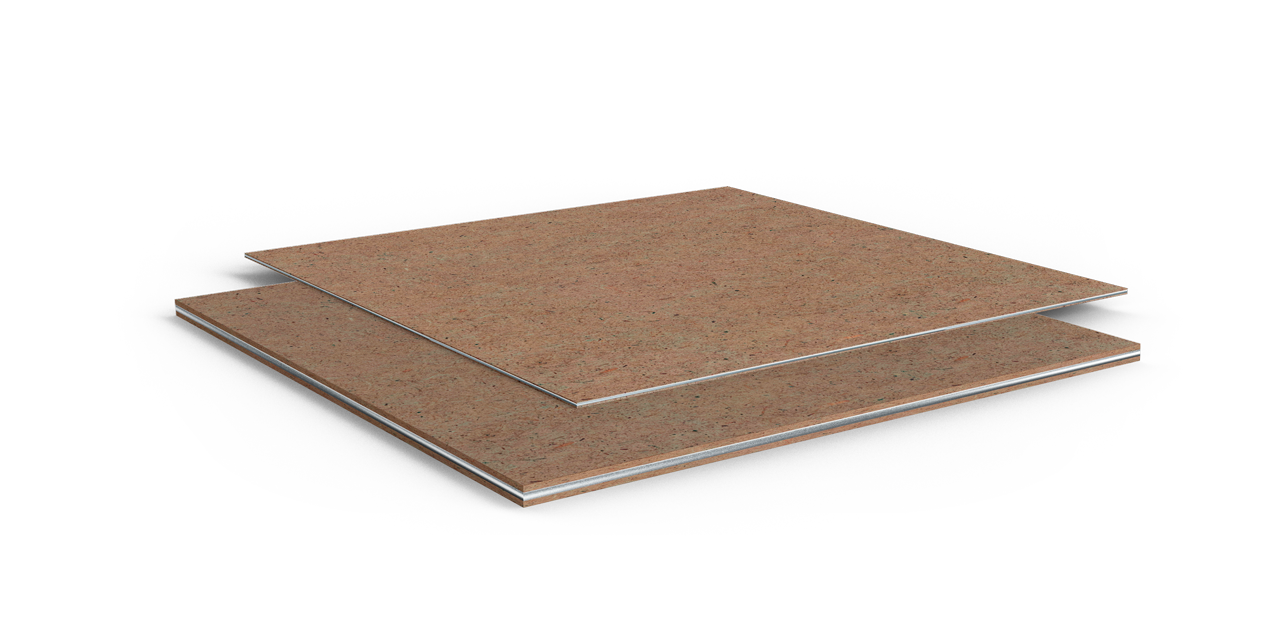 Klimadecks are composite panels made of HDF panels with an aluminum sheet as the middle layer. They are used in the construction of interior doors with climate class requirements, for example in apartment doors. They contribute to the fact that doors warp to a lesser extent when exposed to differential climate.
3D-HDF is structured HDF, which is used for molded door leaves and is particularly suitable for doors with honeycomb inserts, but also for solid cores such as flax boards. Through the use of 3D-HDF boards the door leaves look like traditionally built and lacquered solid wood doors. Thanks to the already primed surface, the door leaf can easily be painted.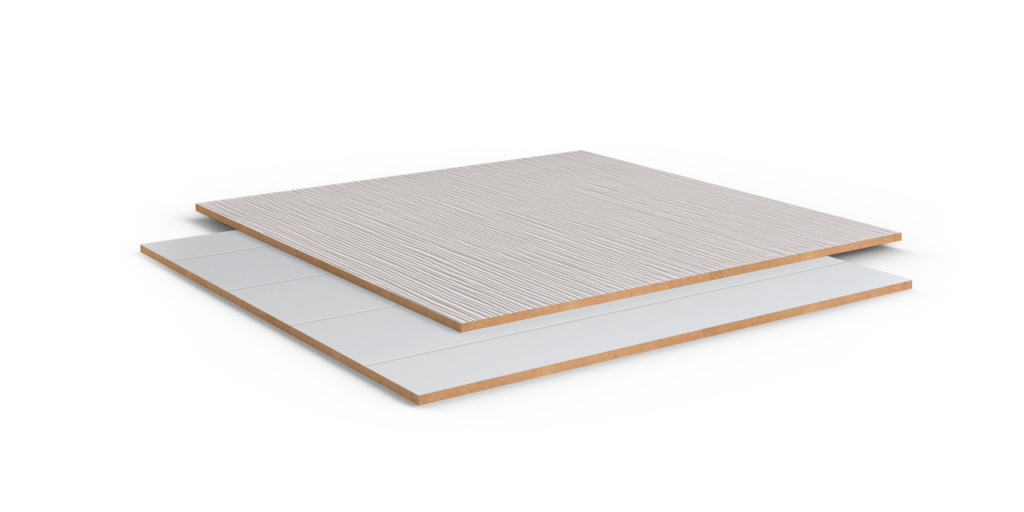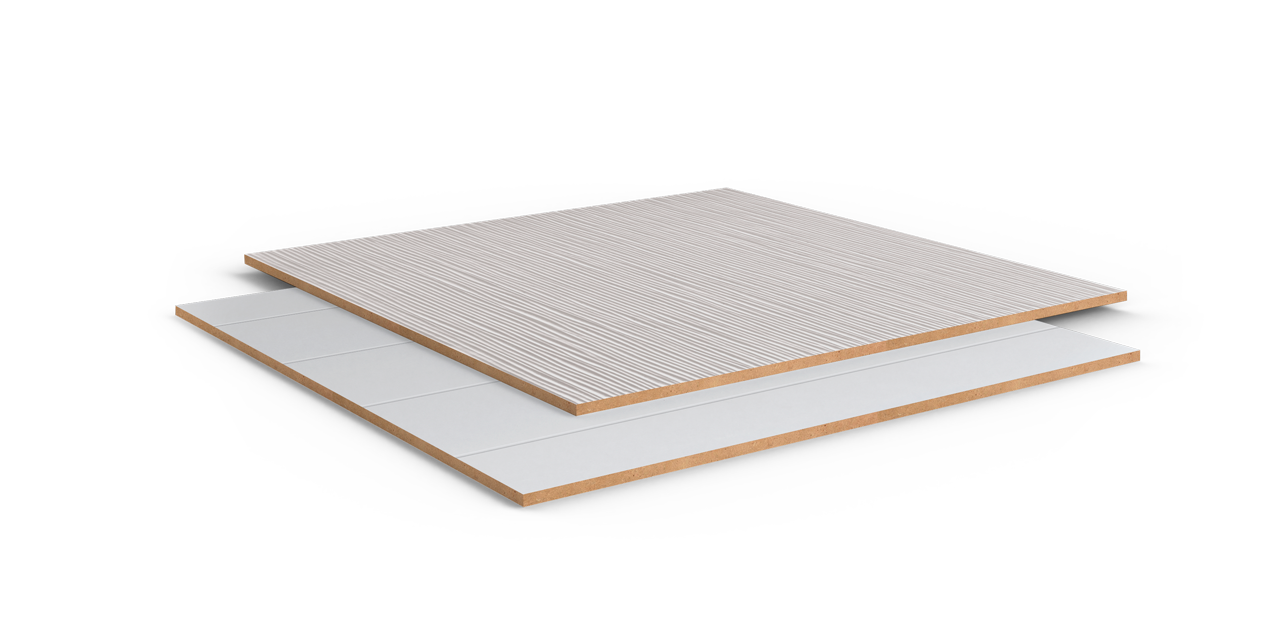 Please, send me more information.